Ingredient Spotlight: Discover The Beauty benefits of AHAs to brighten skin & even skin tone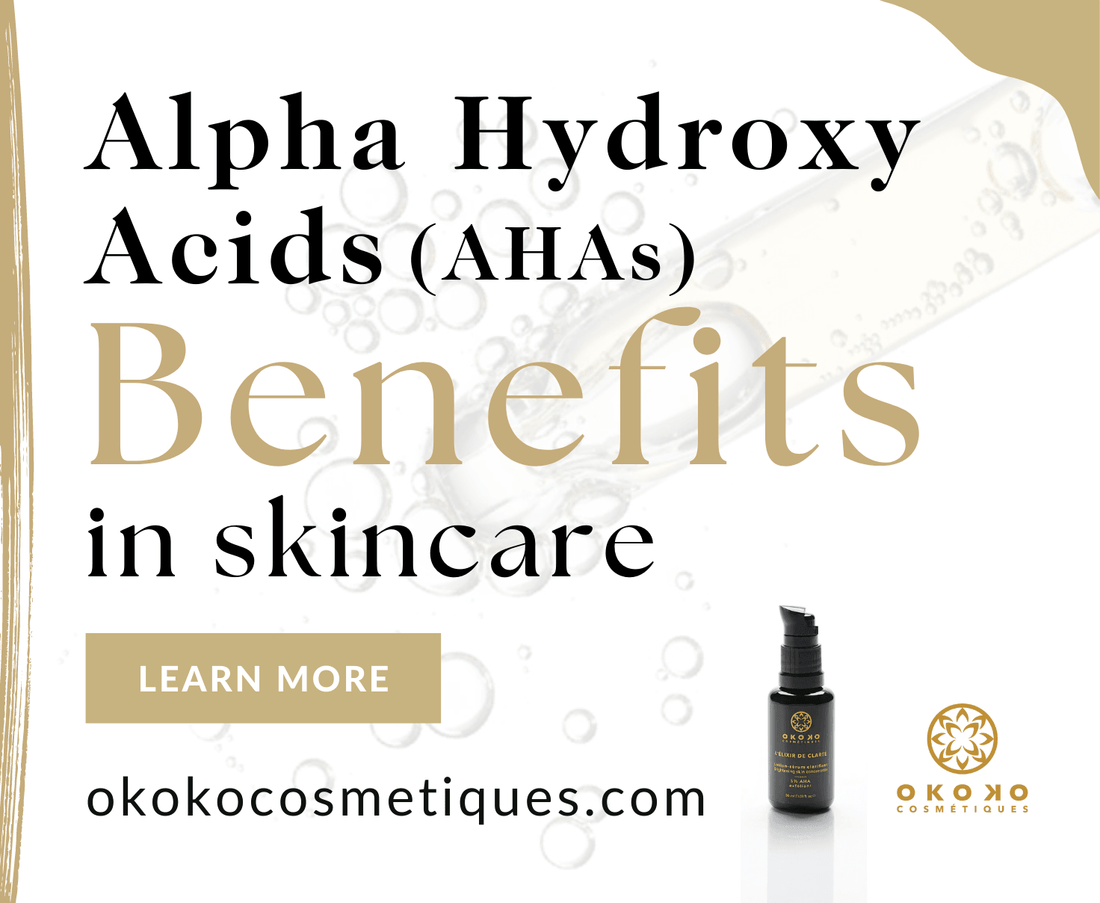 In this article, we explain the benefits of AHAs in skincare and why they are so effective.
Alpha hydroxyl acids (or AHA) are designed to exfoliate and smooth skin texture, improve the appearance of skin, even skin tone, brighten skin and reduce the look of scars/spots. They are very popular ingredients used in brightening skincare, serums, skin peels and lotions.
Origin: Synthetic, naturally derived
INCI may vary, some examples are
Citric acid, malic acid, glycolic acid, lactic acid, gluconolactone, mandelic acid
Other INCI Vaccinium Myrtillus Fruit/Leaf Extract & Saccharum Officinarum (Sugar Cane) Extract & Citrus Aurantium Dulcis (Orange) Fruit Extract & Citrus Limon (Lemon) Fruit Extract & Acer Saccharum (Sugar Maple) Extract
AHA benefits
Exfoliate the upper layer of the skin
Remove dead skin cells revealing fresh skin
Enhance skin tone
Reduce the appearance of small breakouts
By removing the dead layers on the skin, they may help increase penetration of other cosmetic ingredients found in your serums
Where dry skin can cause dullness, using an acid removes the top, dull layers, and will slough away dead, dry skin cells resulting in an even-toned radiant and glowing appearance.
Did you know?
Our L'Élixir De Clarté (brightening serum) is made with 5% AHAs derived from natural fruit acids and our Sublime balm also contains oil-soluble AHAs to smooth and illuminate skin.
Further information about (alpha hydroxy acids)
AHAs are effective at a low ph, this is why these products can be irritating for some people. Because of their low ph (which is required for efficacy) it is normal to feel a light tingly effect when using them for the first time or after a long period. The light tingly effect is generally felt in the beginning and shall disappear with regular use. This being said, they are highly effective on the short time and less long term.
AHAs can increase the skin sensitivity to UV sunlight, which is why you should use them preferably in your evening or night skincare routine. It is recommended to use products that have no more than 10% AHAs, with a ph between 3.0 and 3.5 to reduce the risk of irritation and reactions including redness and peeling of the skin. Because they can increase skin sensitivity to sun exposure, AHA products must tell consumer to use daily sun protection.
Read more about AHAs and discover more in our new ebook 15 Most Effective Ingredients for Dark Spots Concerns launching soon!